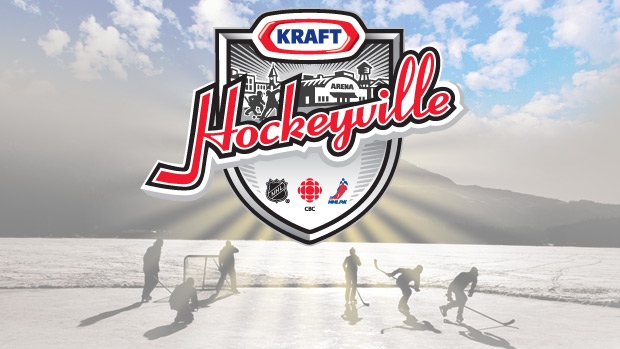 WHAT IS IT?
What used to be CBC's annual competition (in partnership with Kraft Foods, the NHL and the NHLPA), Hockeyville, gave Canadian communities a chance to demonstrate their love for and commitment to hockey. Small communities and towns across the country would send in stories, pictures and videos of how their community bands together in a unique way. 16 communities showing the most initiative were selected to participate in the voting rounds. Over the course of three separate weekends, these small towns would stay up day and night to vote over and over to make the next round of cuts. The winning community received $100,000 in upgrades to their arena and was able to host a pre-season NHL game.
In 2012/2013, our company took over and the entire program was re-envisioned as a robust social app breaking all previous voting records.
---
PROJECT HIGHLIGHTS
OF NOTE:

Improved voting turn out by 550%
Reduced community management by 50% due to a better user experience

UNIQUES: 450,000
PAGEVIEWS: 19,000,000
USER PARTICIPTION:

16 million votes
12,000 pieces of User Generate Content
12,500 registered user
---
MY ROLE
The work as the senior producer on Kraft Hockeyville was much the same as CineCoup, ComedyCoup and STORYHIVE. This included; client management, analytics, interpretation and implementation of brand, content strategy and UX design. Many of the tasks performed on this project are similar to CineCoup, found HERE .